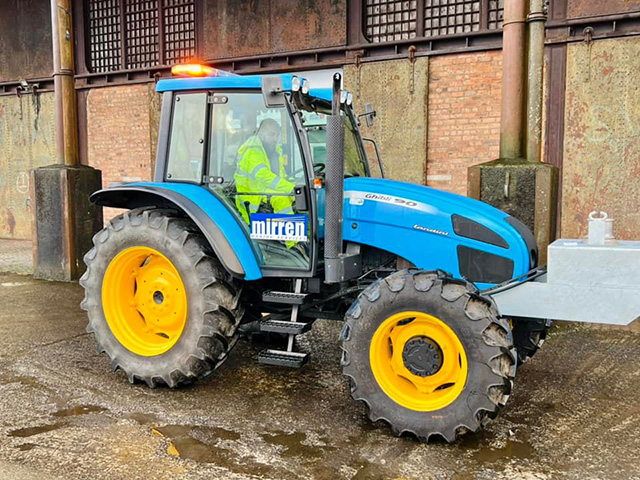 " We have now purchased 3 tractors from Gordon Agri and the reason we keep going back is we are very satisfied with the level of service we receive. "
MM Marine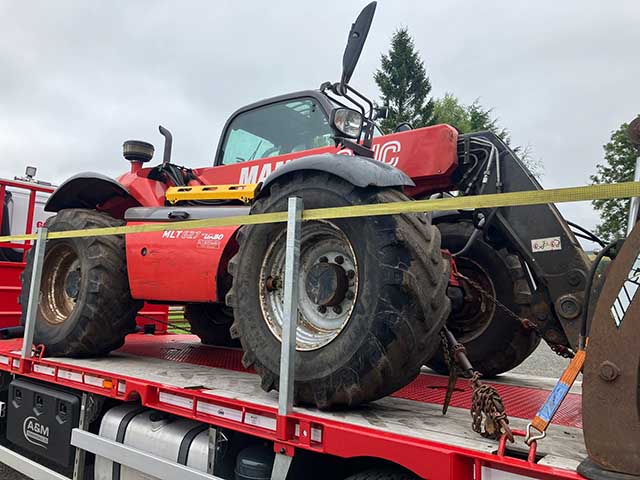 " The telehandler I bought from Gordon Agri was everything as promised. David gave great aftercare and made the handover as smooth as possible. "
Hamish Kilbride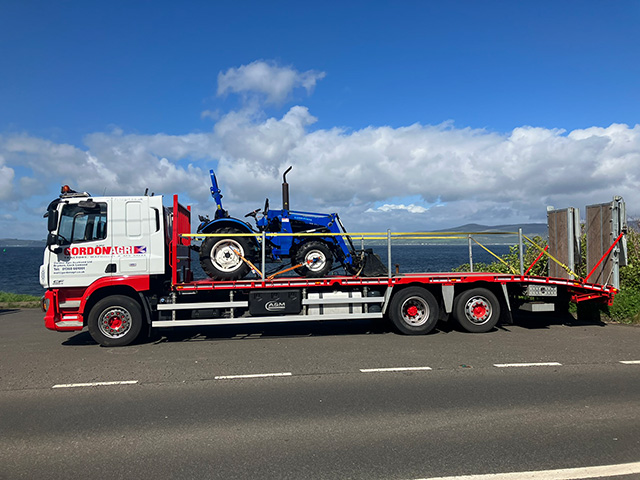 " Our compact tractor was delivered to us and has been a great investment for our stable yard. Very happy with our purchase! "
Mr Chadwick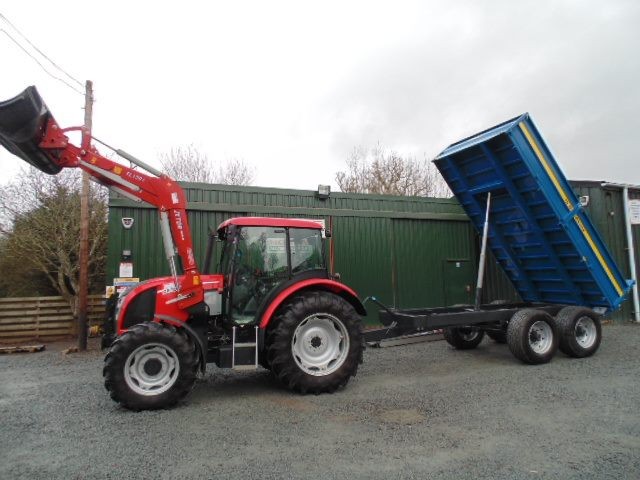 " Our Zetor arrived in great order, fully serviced and on time! The new Fleming trailer is a top-quality product too. We can't thank Steven enough. "
Mr McKechnie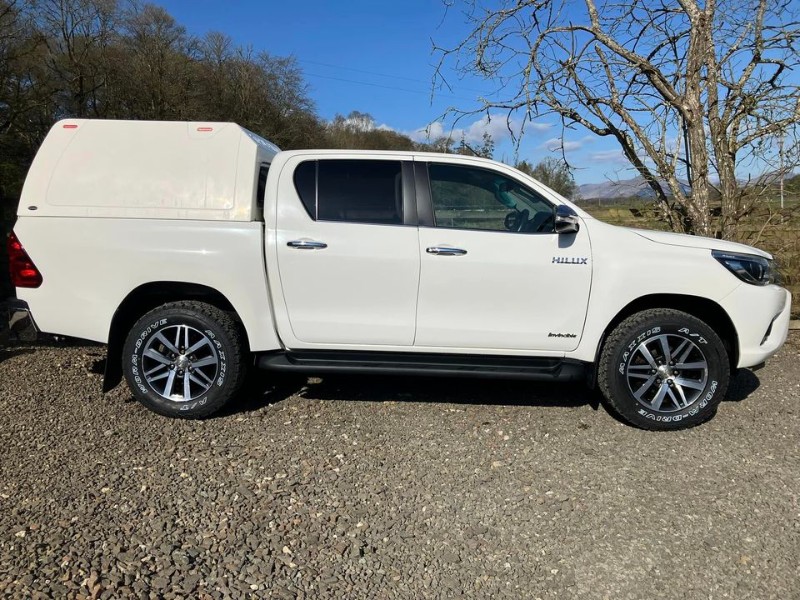 " Gordon Agri really listened when we had special requirements to add to our Toyota Hilux. Nothing was too much trouble, and we have already recommended them to people, and will continue to do so. Hopefully do business with you again soon, and thanks again. "
ScotlandSports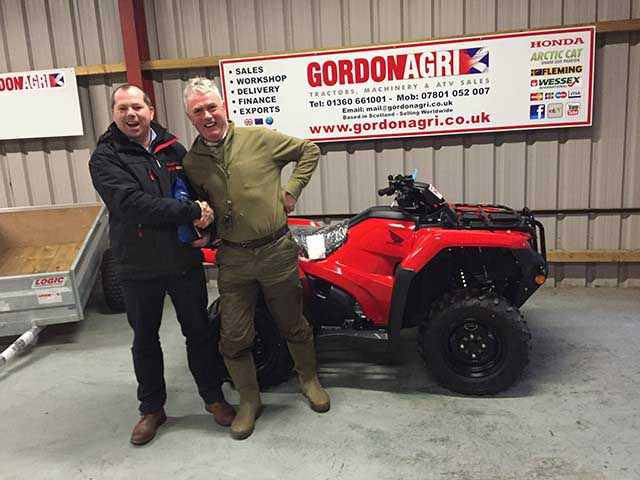 " I've been getting our quads serviced at Gordon Agri for years now and when I needed a new one, I was delighted with the price. I'm now onto my second quad with them wouldn't really look elsewhere. "
Mr Brannan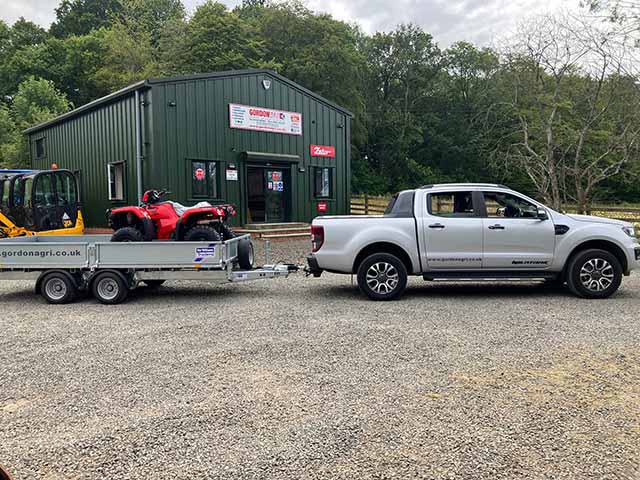 " We ordered our new Honda from Gordon Agri and they fitted a few extras and arranged delivery all within a couple of days. Great service. "
The Estate Office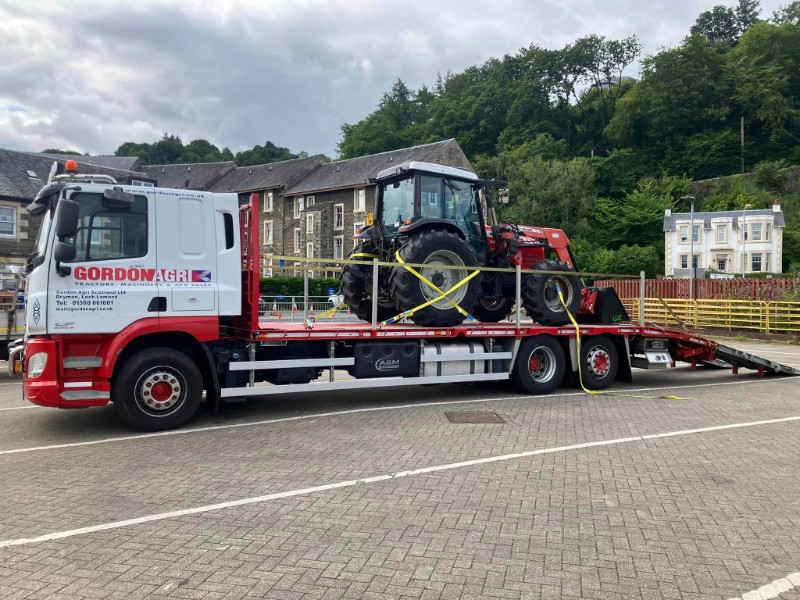 " I was very impressed with the delivery of the Massey Ferguson tractor. Living on the Isle of Barra wasn't an issue, dropping off in Oban made everything so convenient. Thank you to everyone involved. Looking forward to dealing with Gordon Agri again. "
Mr. John Peters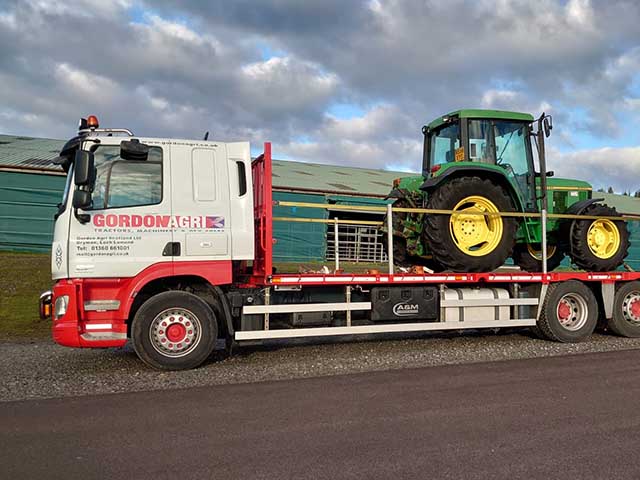 " Many thanks Steven for sorting us out with a good deal, and delivery. More than happy with the John Deere. "
Mr Bryan Jones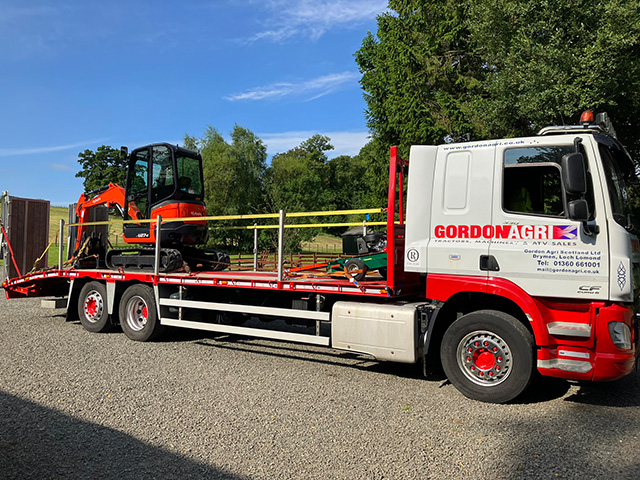 " I just purchased a Kubota U27 from Gordon Agri and I'm very happy with my deal. They resprayed it, serviced it and delivered it to me and all at a price I was happy with. "
AM Stonemasons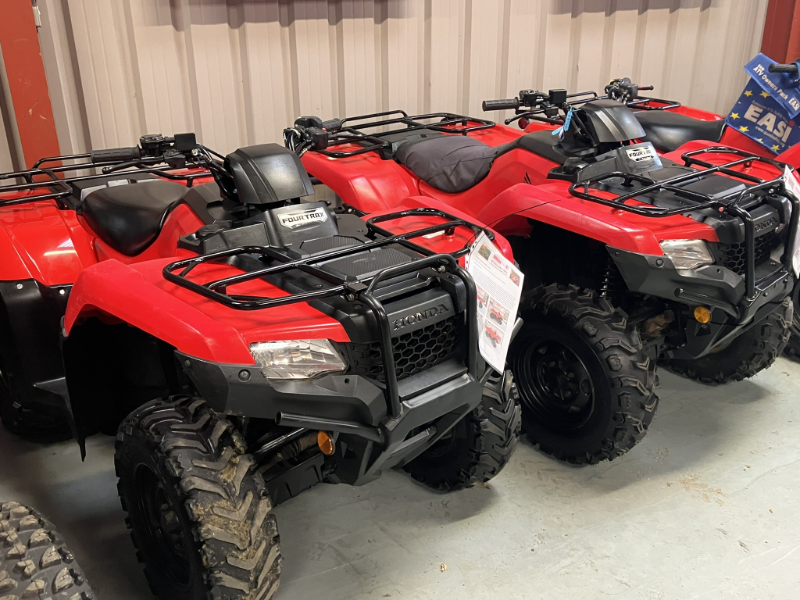 " We visited Gordon Agri to view used quads, they had a good range all presented well. We opted for a used Honda 420. "
AD Campbell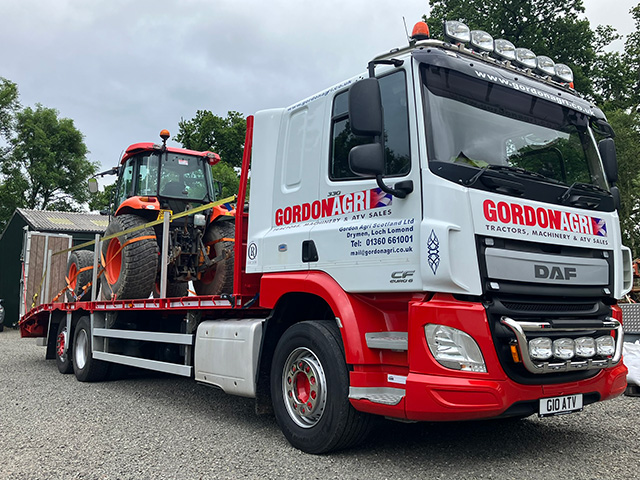 " I purchased a Kubota from Gordon Agri 2 years ago and having sold our rural property we decided to sell it back to them. The price they offered was very fair and they collected it quickly. "
Central Property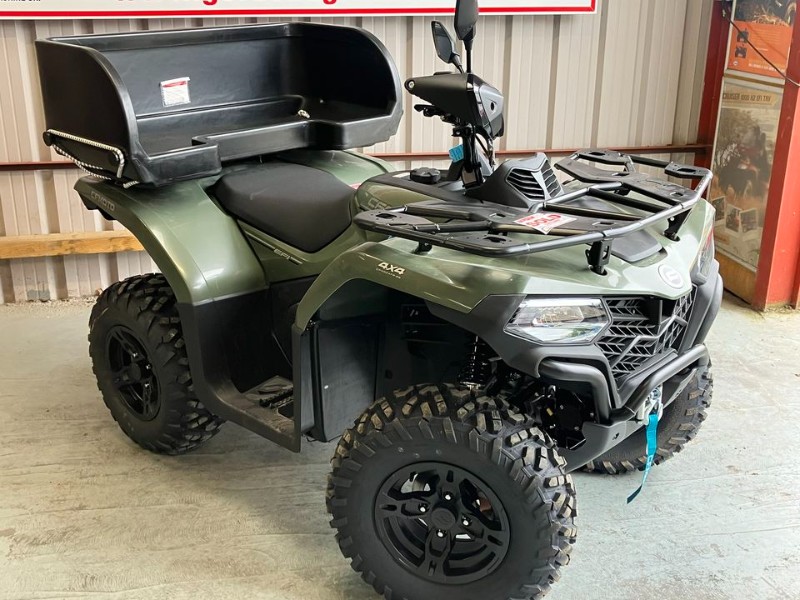 " CFMOTO CFORCE 450 with a Wydale dog box fitted has to be the best purchase I can remember making in recent years. The hours I've spent tending my fields have been nothing short of a pleasure. Best regards from a happy farmer, and his faithful hound, Hugo! "
T.G Montgomery & Hugo the Collie dog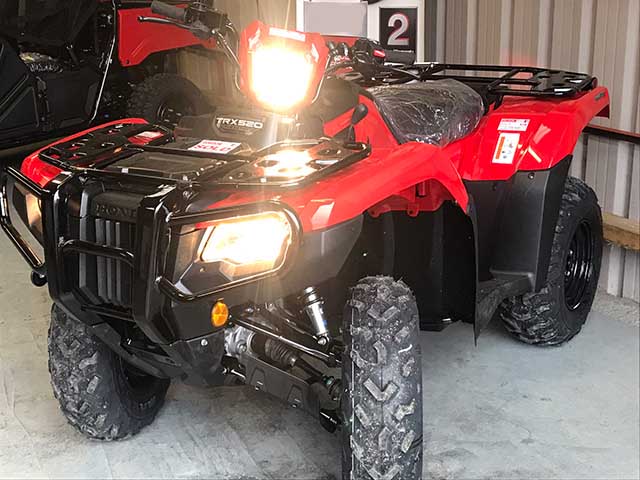 " We just upgraded to a new Honda ATV from Steven at Gordon Agri. He worked out a great price, included a free first service and even delivered it to us. We were really impressed! "
Mr Anderson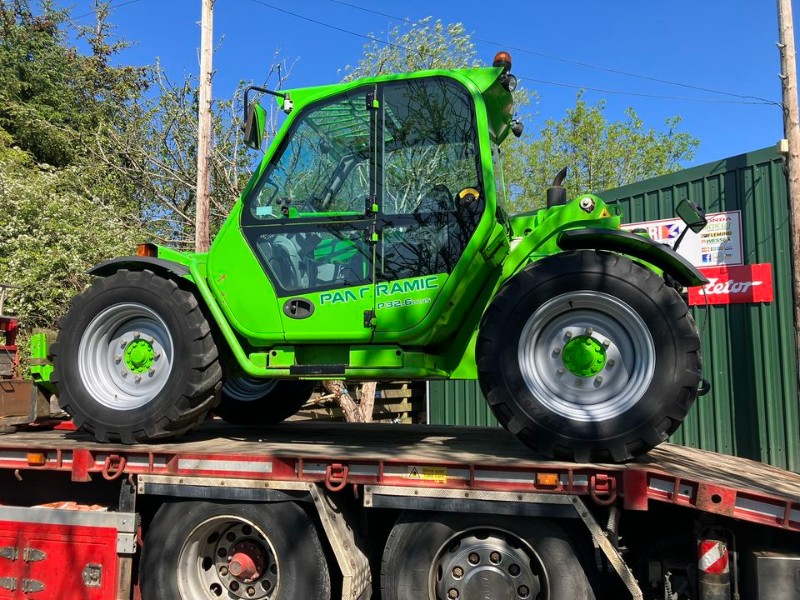 " Our recovery business was delighted to take delivery of this Merlo. Don't worry, it's not been sitting idle, we've had it straight to work! Thanks, Gordon Agri. "
ScotlandRecover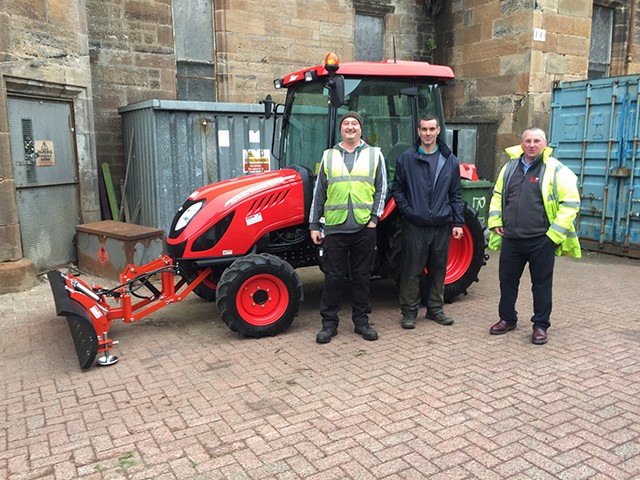 " We hire a Zetor with snowplough every year from Gordon Agri. Its used on a variety of sites that we maintain and its been a great little tractor for us. The guys always do a full handover and if we need any assistance, they are always there to support us. "
Paul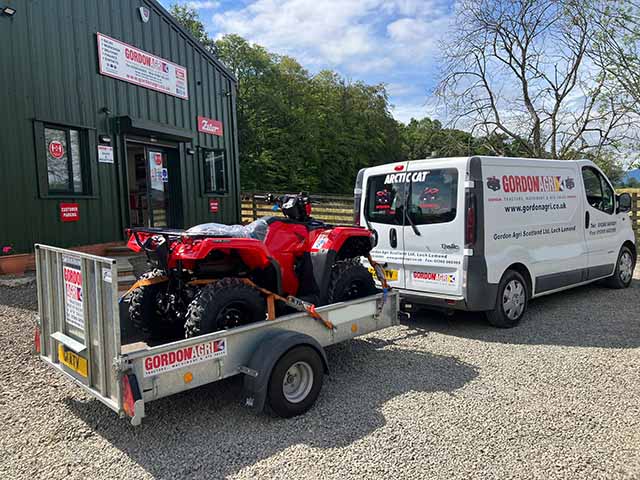 " We are now onto our second new Honda from Steven at Gordon Agri. We always get a good price on the new quad and his trade in prices are always fair too. "
McPherson Partnership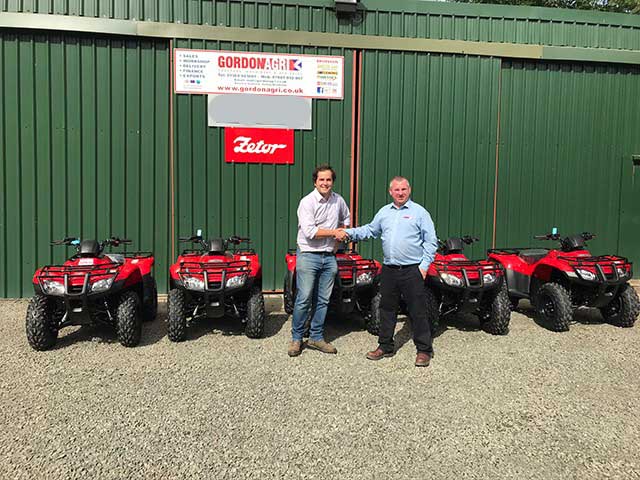 " Our established events business had a requirement for 10 new ATVs, and we decided to go with Honda. I was impressed with how our enquiry was handled and that's why Gordon Agri got our business and will continue to do so. "
Jak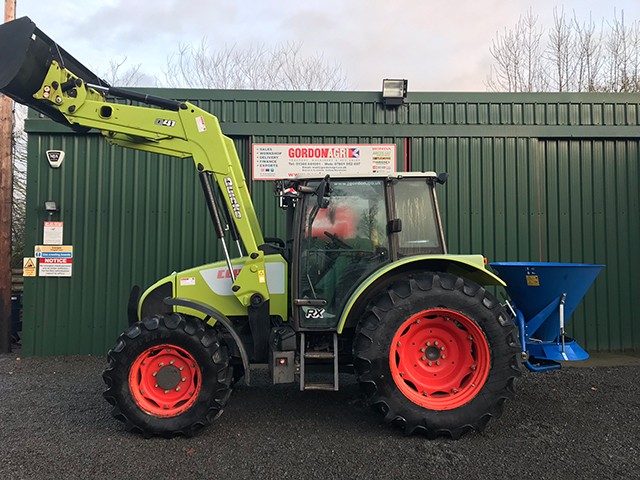 " Steven, that's the Claas arrived and please thank your workshop staff from myself as its running great, I'm very happy with it. "
Hector Macleod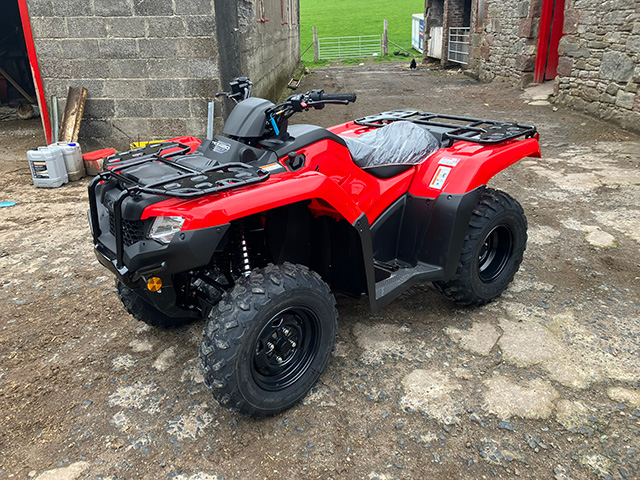 " This was my first new quad in 20 years and I was very pleased with the price and handover from Gordon Agri. I hope this one lasts me another 20 years! "
Andrew Johnstone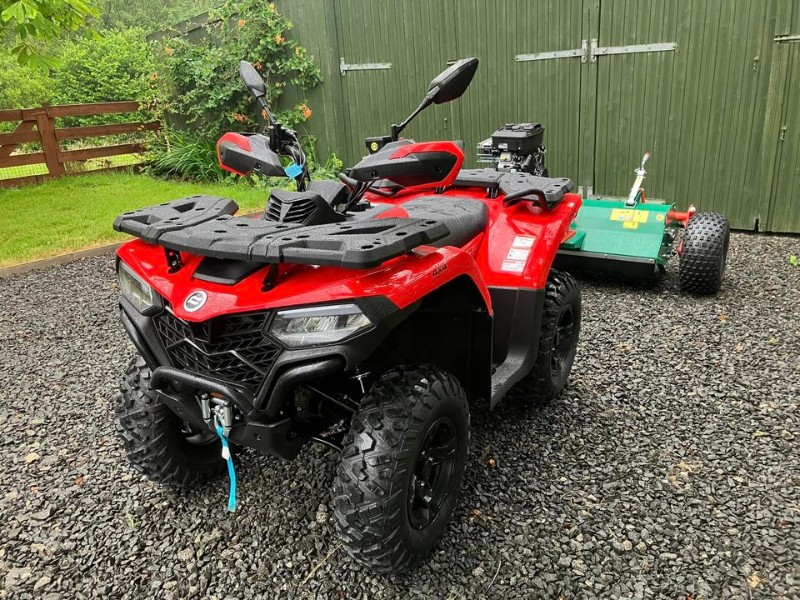 " Always keen to support local businesses, I came to Gordon Agri and was delighted in the great deal presented to me with the bike and mower. I love the CFMOTO bike, and wouldn't use another make now I've been converted! "
Mr Jim Hill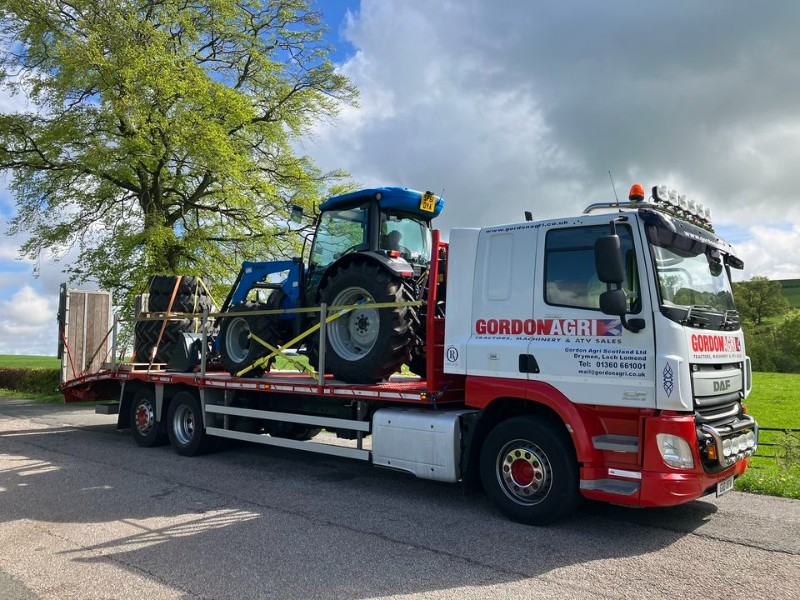 " I was converted to a Landini after speaking to a friend who had previously bought one from Gordon Agri, and when the tractor envy became too much, I picked up the phone and after a detailed description of the tractor, along with several photos and videos, I was sold! "
William Morris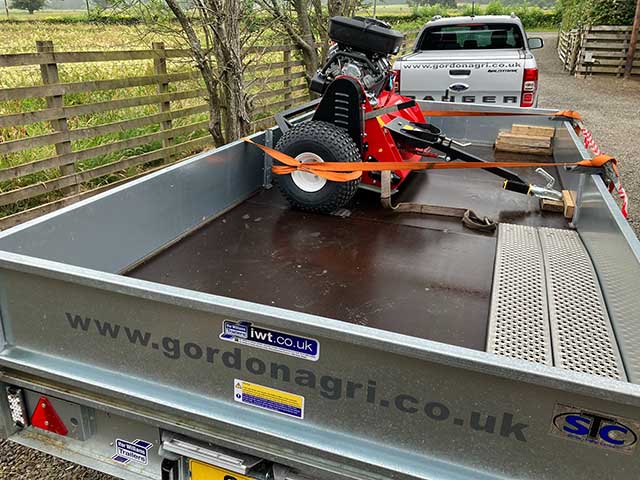 " The Logic Flail Mower has been a joy to use. When ordering, Steven was very knowledgeable and answered any queries. Thank you also to Graeme for delivering with a smile and a chat! "
Millhouse Farm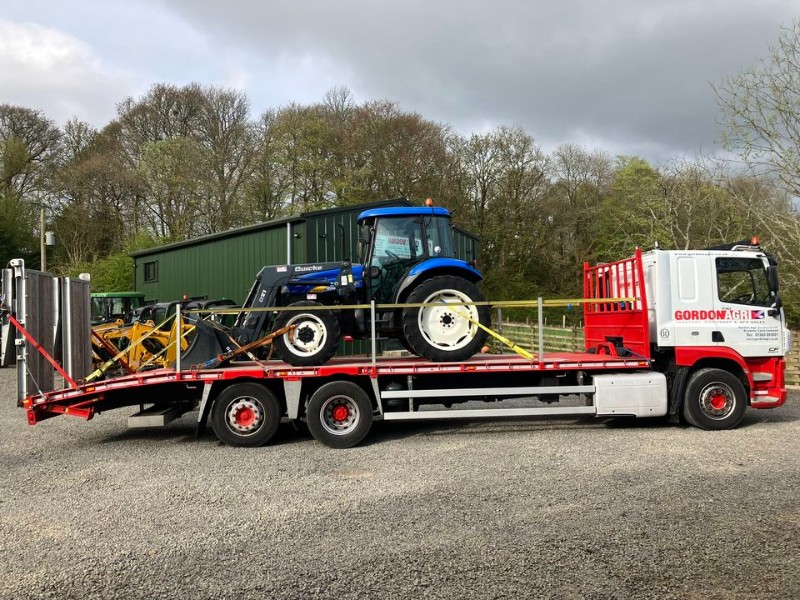 " This is the third tractor I have bought from this company, along with a digger and a quad. I keep returning because I know what I'm getting-next level customer service, fair deals and great aftercare. Our New Holland is currently baling as we speak! "
Mr & Mrs Westhead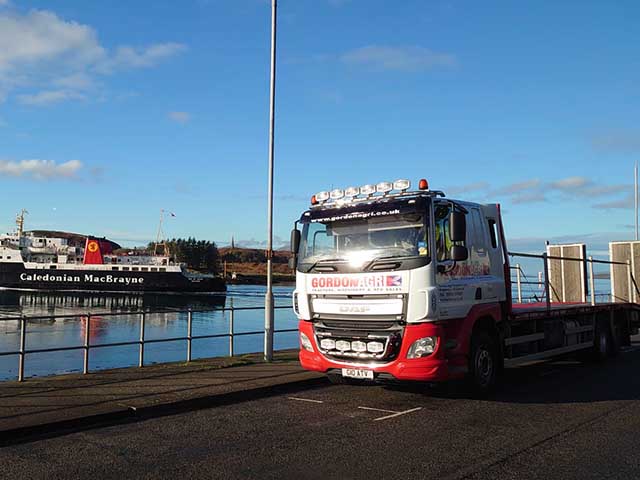 " Thanks for dropping our tractor off at Oban. The tractor is now put to work in Mull, and all is working great! "
Mr Fraser Mullholland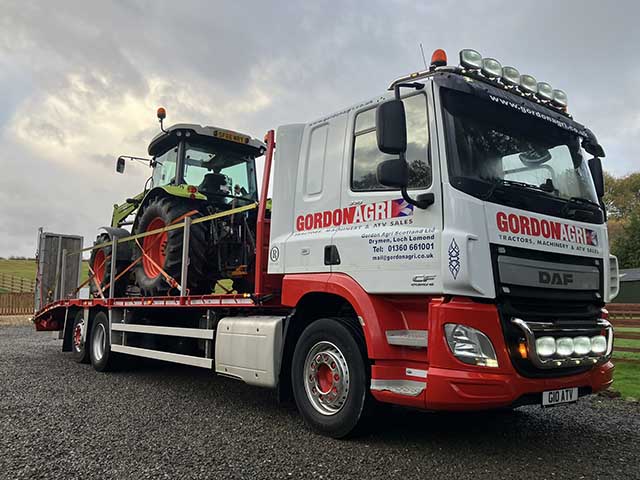 " We are now onto our second tractor from Gordon Agri. We return to them because they always go above and beyond-a top-class service! "
Gerald and Phillipa Longbottom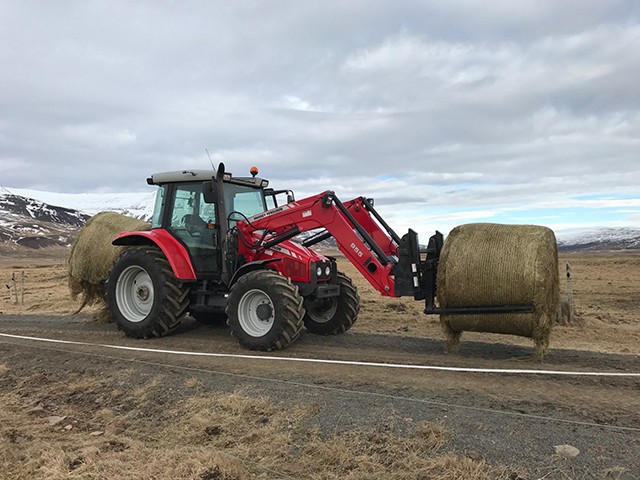 " Its Magnus here from Iceland, the Massey Ferguson has arrived and its been put straight to work. Thanks for sorting out the shipping and paperwork, the tractor exceeds our expectations! "
Magnus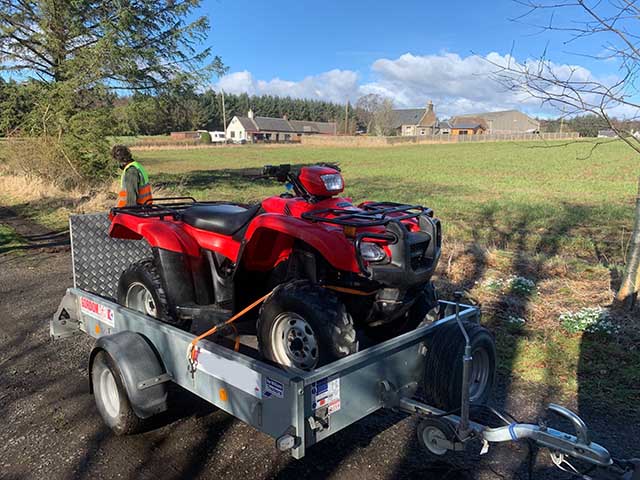 " A big thank you for supplying us with a lovely used Honda quad. Pleases extend our thanks to your delivery driver for getting to us on a Saturday morning. "
Geoff Smeaton Forestry Services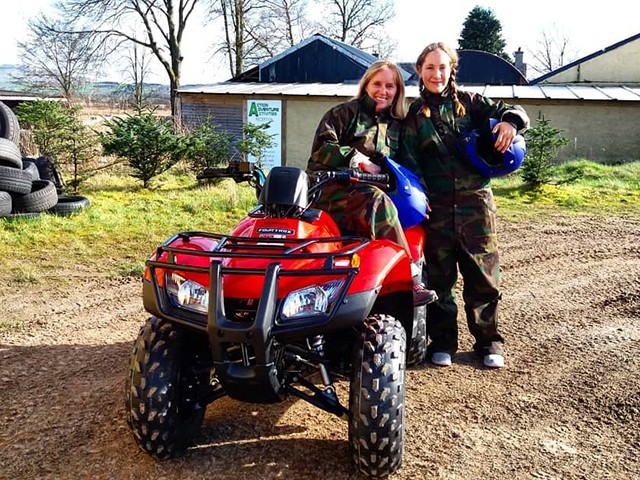 " We operate an outdoor activity centre and recently added a fleet of new Honda ATVs. We were very impressed with everyone at Gordon Agri, they know their stuff when it comes to ATV's. "
Ross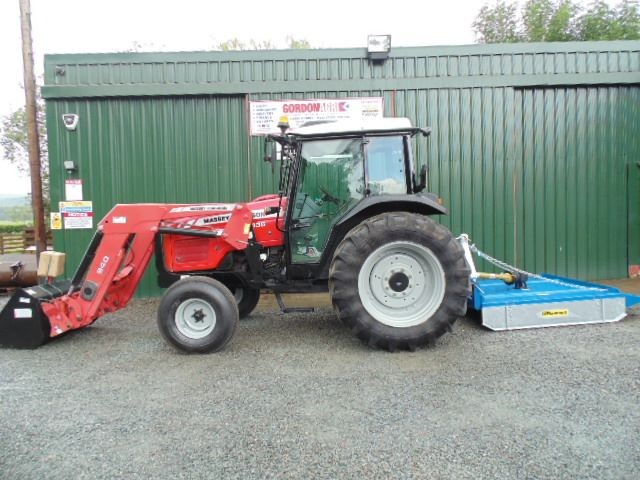 " Thanks for delivering our tractor, we are really impressed with it and the attachments work great. We would definitely recommend your firm. "
Lisa Adams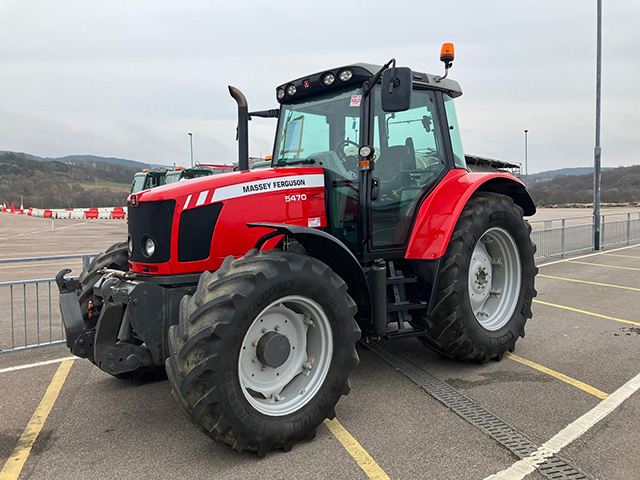 " Thanks for dropping our Massey Ferguson off at Kennacraig and arranging the onwards journey to Islay. It made our purchase straightforward, we will definitely return to you in the future. "
Gray & Son Groundworks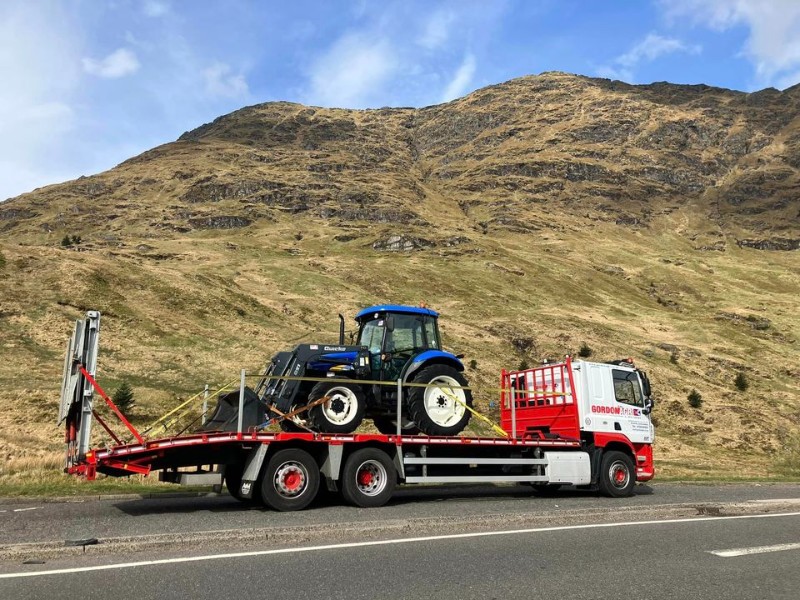 " Have nothing but positive things to say with all my dealings with yourselves after buying my New Holland tractor. It's doing it's job, and all my workers find their jobs easier to do since bringing to the farm. 10/10 all round. "
Alistair Campbell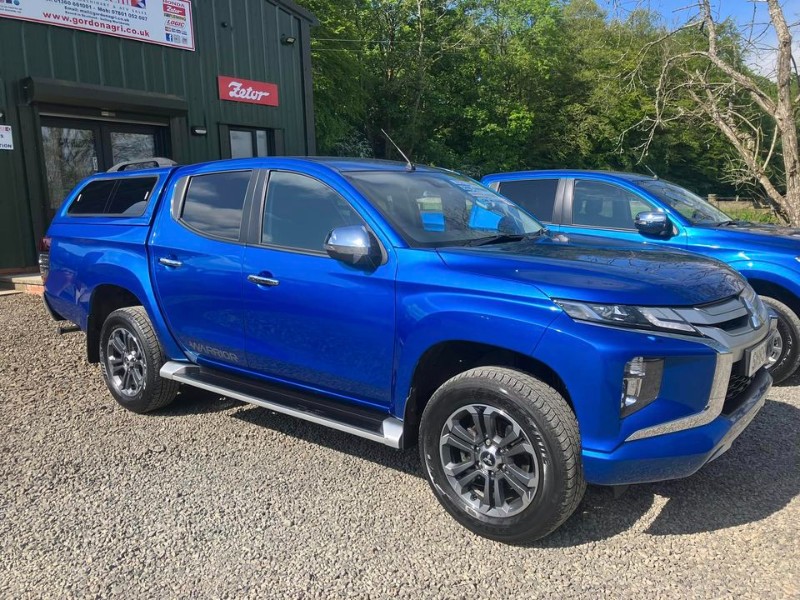 " I was overjoyed with the pick-up bought recently. Thank you to Steven and David for giving me such a great deal, excellent delivery to the Isle of Skye. "
Mr A Worthington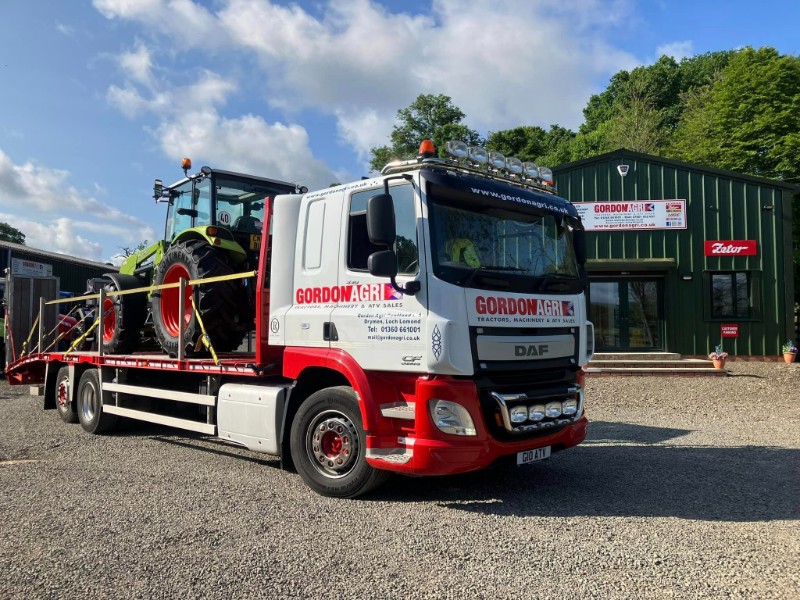 " My Claas tractor was everything I could've wanted and more! Has seen me right through the season, and I'm confident will continue to do so for many a year. Beyond happy guys. "
Mr Hawkins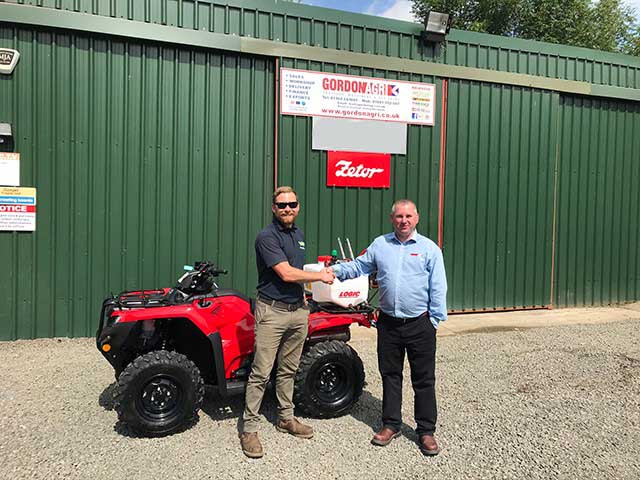 " Just purchased a new Honda from David and the service was spot on. The price was also the best we had by far, so we are well happy with our experience with Gordon Agri. "
Roddy Wilson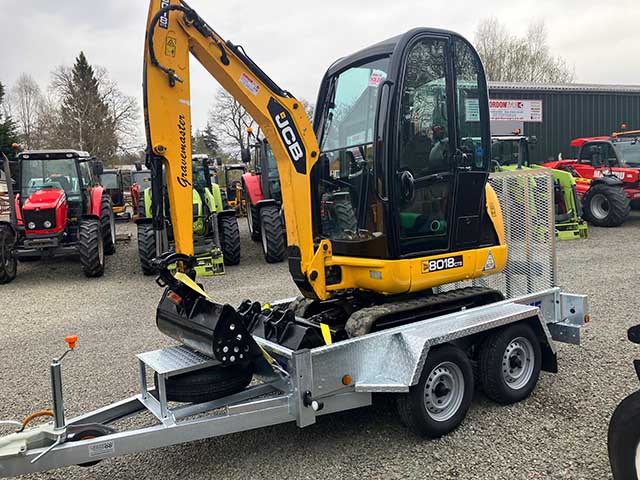 " We are delighted with the JCB and trailer package we got from Gordon Agri, both have been working well since we collected them. "
Mr & Mrs Jacobs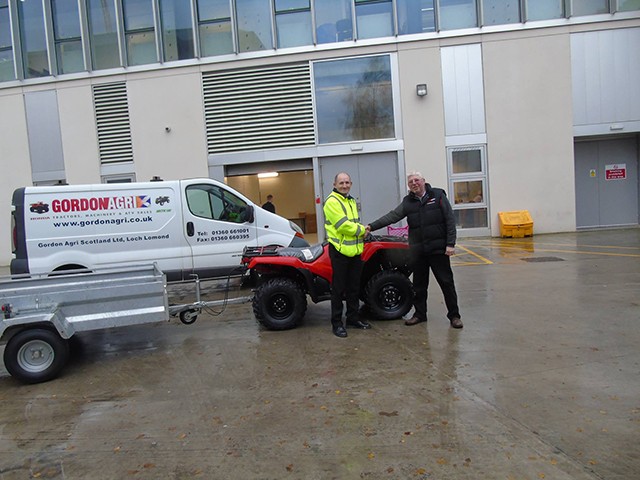 " We added a Honda and trailer to our inventory that we use around the college campus and its never let us down. It was a pleasure to do business with Graeme at Gordon Agri. "
Mr Stewart