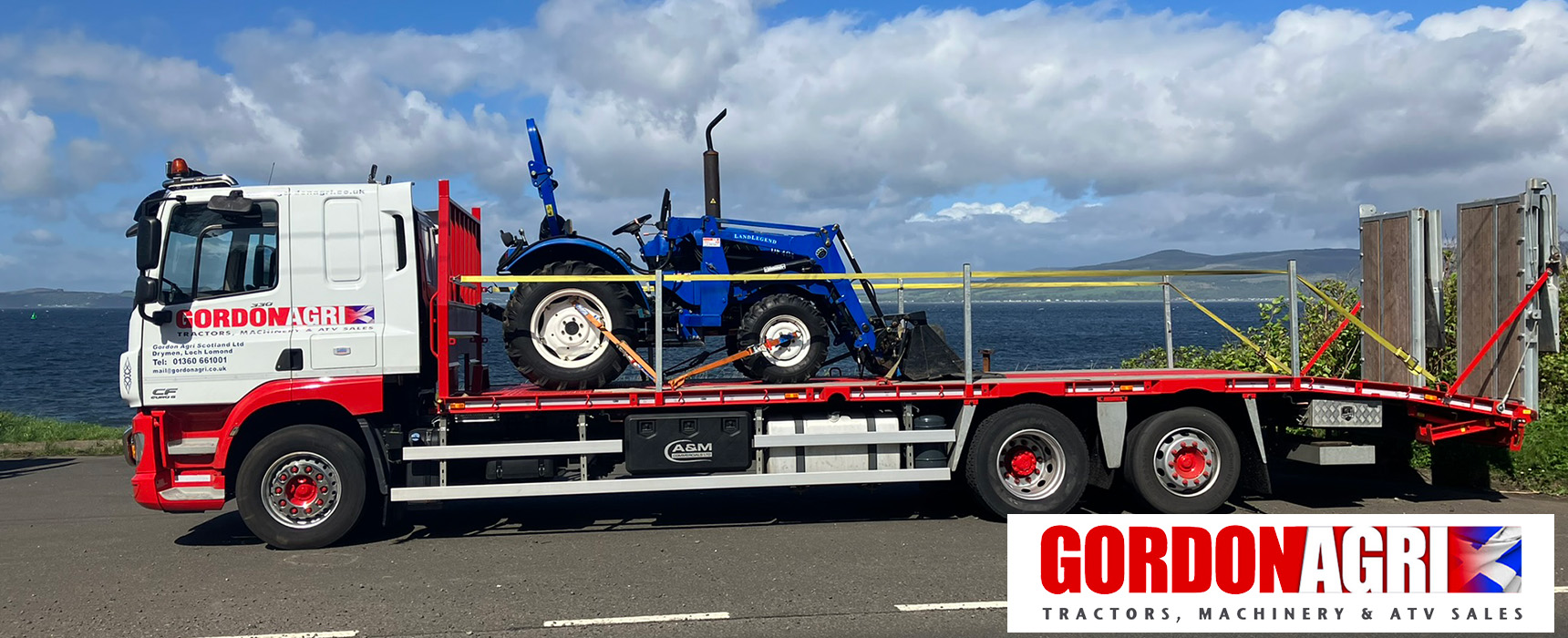 DELIVERY INFORMATION GORDON AGRI SCOTLAND LTD
We deliver throughout the UK on a weekly basis, we cover Scotland, England, Wales and both Northern and Southern Ireland. We do not undertake general haulage which means we can focus on our customer's purchases and prioritise delivery. This also enables us to offer delivery at very competitive prices without reducing the level of service. We utilise our own DAF XF and Montrocon low loader for multiple long-haul drop offs and for more local deliveries our 26Ton Scania beavertail is put to work. Our haulage is self-contained; our vehicles are fitted with beavertail ramps and Hiab cranes.
We are experienced at transporting tractors and machinery and our drivers have Class 1 and Class 2 licences and hold full CPC certificates.
On occasion we may utilise a select number of preferred sub-contractors all of who are longstanding and established machinery hauliers.
OUR SERVICES INCLUDE
UK Tractor Delivery £300 (t&c apply)
UK ATV Delivery £95
Free Local Delivery (within 20 miles of depot)